ulrich görtz
Family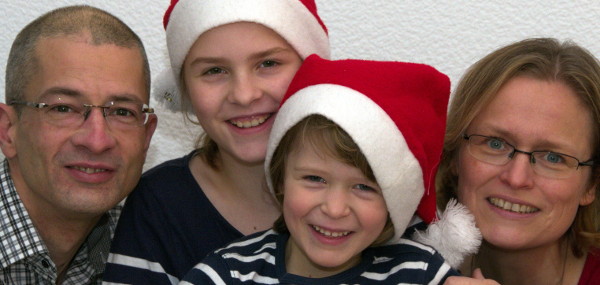 I am Professor of Mathematics at the math department (Institut für Experimentelle Mathematik) of the Universität Duisburg-Essen.
My main research interests are in the area of algebraic geometry and automorphic forms, in particular the bad reduction of Shimura varieties.
I like to play the oriental strategy game go (but did not get around to playing very much, recently). One can learn the rules in a few minutes, but it is a very complex game, with endless tactical and strategical possibilities.
I have written a go database program (Kombilo) and a program to practice solving go problems (uliGo). Check out the link above.
Esperanto
I learnt Esperanto, the international language, when I was a teenager, and have been quite active in the german Esperanto youth association for several years.
Unfortunately I don't have much time for Esperanto lately. Let me just give you some links: Universala Esperanto-Asocio, Tutmonda Esperantista Junulara Organizo, Esperanto in Germany, Esperanto in the US.
Miscellaneous
Another recent project: igelgrafik.de, a turtle graphics implementation based on CoffeeScript for use in the web browser.
Contact
You can reach me at u@g0ertz.de. Impressum.
---
Last modified: 2014-12-14